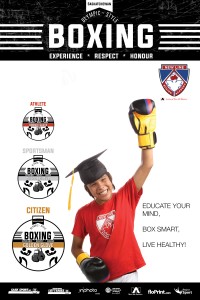 HELLO
New Line Boxing Academy offers four 6-week Introduction to Olympic-style boxing courses for elementary and high school students. First two courses are offered in the fall semester (Sept to Dec) and the other two are offered in the winter semester (Jan to Apr). This is the Prerequisite to Competition stage of the Athlete Development System, which covers: introduction to basic boxing skills (non-contact), controlled introduction to sparring (contact boxing), and sports conditioning. Contact boxing is not mandatory, but is subject to coach's discretion and parental approval.
EDUCATE YOUR MIND  *  BOX SMART  *  LIVE HEALTHY!
CLASS SCHEDULE
ELEMENTARY SCHOOLS:    Tuesday & Thursday 3:45 pm to 5 pm
HIGH SCHOOLS:    Monday & Wednesday 3:45 pm – 5 pm
To view our entire schedule click here.